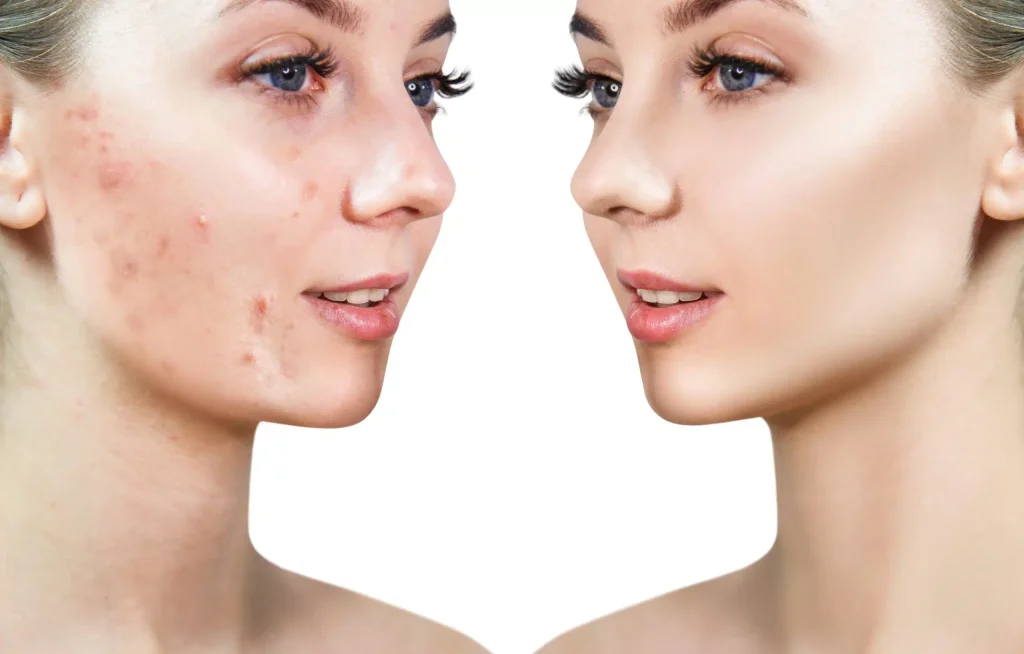 Acne is something that impacts many people throughout their teen years and even into adulthood. Dealing with acne itself can be annoying, bothersome, and even embarrassing. Sometimes, it can be so bad as to cause scarring that can last for years to come. For some, that scarring can cause deep pits in the skin that cause an uneven skin tone that could be just as bothersome as the acne itself.
Table of Contents
At RareV, we know how troublesome acne can be, which is why double board-certified physician Dr. Raj Singh offers our Las Vegas, NV patients micro needling with PRP to reduce and virtually eliminate acne scars. Even more, micro needling with PRP can also help reduce lines and wrinkles, sun and age spots, and large pores, and create firmer, more luminous skin.
What is microneedling?
At the start of your micro needling procedure, Dr. Singh or a talented team member will pass over a micro needling device over your treatment areas. This handheld device will create micro-injuries throughout the skin with the idea that those injuries will prompt the body's natural healing process and encourage new collagen growth.
Following that, Dr. Singh may implement platelet-rich plasma (PRP) therapy. Microneedling with PRP can be particularly effective for acne scarring. PRP is the process of taking a small amount of blood, which will be run through a centrifuge machine that will separate the platelet-rich plasma. The PRP taken from your blood will be prepared and smoothed over your skin to sink in and promote even further healing. This combination of microneedling and PRP is rising in popularity as it can help clear up a variety of facial issues, like wrinkles, acne, scarring, fine lines, and more.
How does micro needling get rid of acne scars?
As the microneedling stimulates new collagen growth, the collagen will work to heal the skin, and in turn, smooth out scars and other skin imperfections. Because collagen growth takes time, you may not notice changes right away, but in time, many of our Las Vegas, NV patients begin to see more results, like firmer, brighter, clearer, and smoother skin.
Minimizing acne scars
Dr. Singh suggests that our patients receive 3 – 4 treatments spaced about 4 – 6 weeks apart for optimal results. While the thought of creating micro-injuries on your skin may seem a bit scary, the side effects of micro needling are pretty minimal. You may experience some redness, tenderness, and swelling, but these go away within a day or two, and you should be able to get back to your normal day-to-day activities the next day. The results of the minimized acne scars tend to far outweigh these side effects. We suggest that our patients follow up with yearly treatments to upkeep their appearance.
For more information on how you can minimize your acne scars, contact RareV in Las Vegas, NV. Schedule a consultation with double board-certified physician Dr. Raj Singh to learn more about micro needling with PRP and our other acne scar treatments.